G2000A Industrial Film Viewer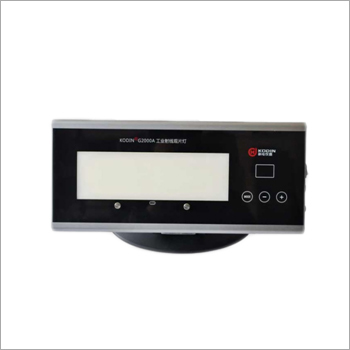 G2000A Industrial Film Viewer
Product Description
KODIN G2000A series LED industrial radiographicfilm viewer is a new product developed by our company for the latest standardsof NB/T 47013-2015 "Non-destructive testing of pressure equipment"and GB/T19802-2005 "Non-destructive testing industrial radiographic filmviewer" . Combining the advantages of domestic and foreign industrial filmviewers, using digital electronic technology and the latestultra-high-brightness high-power LED light source, it has small size, lightweight, low power consumption, stable brightness, convenient carrying, and easyoperation Features. Beautiful appearance, humanized operation, will be a goodhelper in your film review.
1. Innovative ultra-thin shell design, aluminumalloy integrally stretched, integrated molding, good heat dissipation effect,beautiful and fashionable appearance.
2. Using touch buttons, digital control, noflicker, no glare; dimming is accurate, convenient and flexible, just lightlytouch, you can adjust the light you need.
3. It can display the black and white densityvalue of the film according to the intensity of the light; when dimming, thelight needed by the film can also be quickly adjusted according to the blackand white density value.
4. Intelligent control of the cooling fan, thefan does not work at low temperatures, reducing noise and energy saving.
5. In the induction mode, there are twoinduction modes: foot switch and infrared induction, which can be selectedaccording to the site environment and usage habits.
6. It has a brand-new instant temperatureacquisition system, which realizes the instant protection of the light sourceand can check the current temperature.
7. It adopts white light source technology suchas imported crystal frame and large chip, tailor-made super high power LEDlight source, real cold light source, super bright LED.
8. The observation screen adopts importedhigh-quality acrylic sheet, which has transparence beyond glass, goodscattering performance, and is durable, does not deform, and does not changecolor.
9. According to the physiologicalcharacteristics of the human eye, the color temperature of the LED is limitedto 6500K, and the eyes are not easy tofatigue even if viewed for a long time.
10. Adopting PWM low-voltage digital electroniccontinuous dimming technology, which can adjust the brightness in an ultra-widerange of 5%-100%, allowing you to adjust the brightness according to yourneeds; and automatically remember the last working state without repeatedadjustments.
11. The constant current drive method designedfor the film viewer ensures the normal operation of the LED to a greaterextent, so as to achieve the purpose of extending the lifespan
Highest brightness : 240000cd/(720000Lux)
Observable film blackness : less than or equalto 5.0
Average color temperature : 6500K
Maximum area of observation screen : 220 X 70 (mm)
Observation screen uniformity : more than 0.9
Power : 50-60Hz,110-230VAC, 24VDC
Power consumption :120W
Contact Us
No.10, Lane 35, Zhuguang Road, Hsinchu, Hsinchu Shih, 8863, Taiwan
Phone :+886975014752