FJ-9-10 Underground Pipe Leak Detector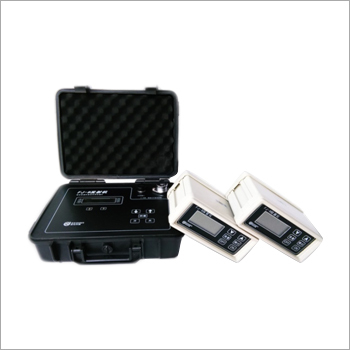 FJ-9-10 Underground Pipe Leak Detector
Product Description
Features of the instrument
1. Using flat design, keyboard operation, onekey for multiple functions.
2. Without additional wiring, press themeasurement button to automatically measure parameters such as transmittingpower, transmitting voltage, transmitting current, and grounding resistance.
3. The signal strength of the whole process ofdetection is normalized by the internal circuit, so that the size of theleakage point and the insulation resistance of each test section arecomparable.
4. Using voltage-controlled vibration frequencytechnology, the signal strength response of tube location and leakage point isclearer.
5. Audio, indicating value, analog bar cursor,display signal strength more intuitively.
6. Easy to operate, simple to use, easy to learnand understand.
7. Small size, light weight, easy to carry, moresuitable for field detection. The instrument will automatically shut down whenthe voltage is insufficient, and the internal power supply will beautomatically cut off when the instrument is shut down. The energy savingeffect is significant.
Function and purpose:
--The buried pipeline detector can easily andaccurately detect the location, direction, depth, damage point of theanti-corrosion layer, the size of the damage, and the insulation resistance ofthe anti-corrosion layer.
--Complete acceptance of newly laid pipelines;
--Perform regular inspections on pipelinesaccording to safety regulations to determine the effect of cathodic protection;
--Locate the branch on the supervisor line;
--Inspect the old pipeline to determine the pipeline'santi-corrosion coating status
--Inspect the distribution of undergroundpipelines before excavation in the construction section to prevent damage tounderground oil, gas, water, and electricity pipelines during construction.
Features
--With multiple detection methods: and can beautomatically converted, the value is automatically saved when the machine isturned off.
--It can automatically measure the resistance ofthe pipeline to the ground, and the output signal modulates the high-frequencyalarm signal. The anti-interference ability is extremely strong, which improvesthe detection effect of the instrument and prolongs the battery life and life.
Detection principle and method :

--Principle and method of detecting directionand depth of buried soil: Send a specific high-frequency modulation signal tothe underground pipeline to determine the location, direction and depth of theunderground pipeline by detecting the magnetic field of the undergroundpipeline.
--Send a specific high-frequency modulationsignal to the underground pipeline to form a loop with the earth at the damagepoint of the underground pipeline's anti-corrosion layer, and radiate to theground. The radiation signal is strongest directly above the damage. Accordingto this principle, find the damage of the pipeline anti-corrosion layer point.
--Using the "human body capacitancemethod", the human body is used as the sensing element of the leakdetector. When the leak detector walks near the leak point, the leak detectoremits an audible prompt, and when the leak point is directly above, the soundin the horn *Beep, the indication value is *large, so as to accurately find theleakage point.
Technical parameters of FJ-9 buried pipelinedetector
1. Technical indicators of the transmitter:
(1) Transmitter power: 0-30W, can be adjustedautomatically, servo control

(2) Output impedance matching: 5-800 ohm,automatic matching (more suitable for northern drought, desert and other soilenvironments)
(3) Launch distance: 0.03-8 km, can graduallymove out of 8km
(4) Power : 12V (12AH lithium battery )
(5) Operating environment : -20 Celsius--+60Celsius
(6) Control system: DSP+vector control, supportsystem upgrade
(7) Adjustment system: digital keyboard control
(8) Weight: 3.0Kg (including battery)
(9) Dimensions: 276mmX227mmX98mm
2.Technical indicators of the probe :
(1) Sensitivity: -85db

(2) Position deviation: less than or equal to5cm
(3) Probe depth: less than or equal to 8 m
(4) Distance counting accuracy: less than 0.1%of the test distance
(5) Power supply: 9.6V Ni-MH battery pack
(6) Dimensions: 165 mmX110 mmX68mm
(7) Weight: 0.9kg (including battery)
3. Technical indicators of leak detector :
(1) Leak detection accuracy: less than or equal to0.25mm2
(2) Position deviation: less than 5cm;
(3) Power supply: 9.6V Ni-MH battery
(4) Dimensions: 165 mmX110 mmX68mm
(5) Weight: 0.9kg (including battery)
Technical parameters of FJ-10 buried pipelinedetector
1. Technical indicators of the transmitter:
(1) Transmitter power: 0-35W, can be adjustedautomatically, servo control
(2) Output impedance matching: 5-1000 ohm,automatic matching (more suitable for northern drought, desert and other soilenvironments)
(3) Launch distance: 0.03-10 km, can graduallymove out of 10km
(4) Power : 12V (12AH lithiumbattery)
(5)Operating environment : -20Celsius--+60 Celsius
(6) Control system: DSP+vector control, supportsystem upgrade
(7) Adjustment system: digital keyboard control
(8) Weight: 3.0Kg (including battery)
(9) Dimensions: 276mmX227mmX98mm
2.Technical indicators of the probe:
(1) Sensitivity: -85db
(2) Position deviation: less than or equal to5cm
(3) Probe depth: less than or equal to 10m
(4) Distance counting accuracy: less than 0.1%of the test distance
(5) Power supply: 9.6V Ni-MH battery pack
(6) Dimensions: 165 mmX110 mmX68mm
(7) Weight: 0.9kg (including battery)
3. Technical indicators of leak detector:
(1) Leak detection accuracy: less than or equal to0.25mm2
(2) Position deviation: less than 5cm;
(3) Power supply: 9.6V Ni-MH battery
(4) Dimensions: 165 mmX110 mmX68mm
(5) Weight: 0.9kg (including battery)